Recognized nationwide as a "top Fulbright producer," Hunter is proud to honor the College's 2015 Fulbright U.S. Student Award winners. Three members of the new graduating class are recipients of the prestigious government grant to spend the next academic year living, working and studying abroad.  The Fulbright program's stated goal is for these young scholars to "interact with their hosts on a one-to-one basis in an atmosphere of openness, academic integrity, and intellectual freedom, thereby promoting mutual understanding."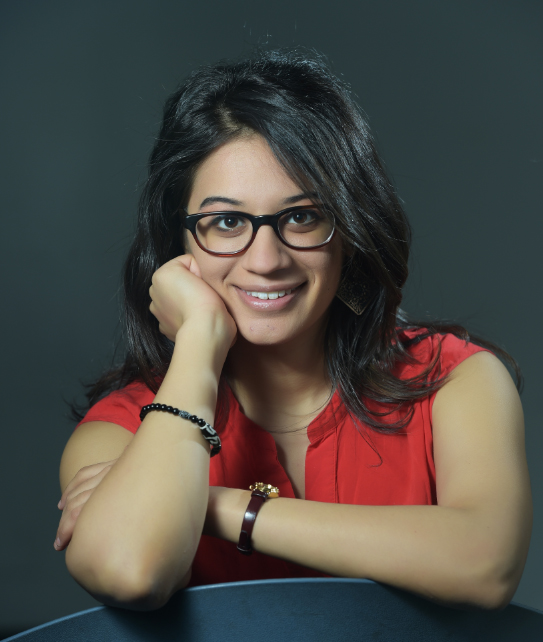 Bianca Malhotra '15, an economics major at Hunter's Macaulay Honors College, will spend her Fulbright year teaching English to university students in Turkey. This is a return trip for Malhotra, who studied abroad in Istanbul during the 2014 spring semester. 
Malhotra cites a "timely" course in the Human Rights Program at Roosevelt House, where she learned about Turkey's involvement in the Arab Spring, as the inspiration for her previous semester abroad. She devoted that semester not only to studying in Istanbul but also to teaching English to high school and middle school students in a village outside the city center. The experience was so fulfilling, she says, that "I knew I had to come back."
Born in Brooklyn, Malhotra moved in her teens to Long island, and in high school theater "found my community." While majoring in economics at Hunter, she attended theatrical performances throughout the city, and began observing how much a thriving artistic scene boosts local economic development. Her winning Fulbright proposal includes plans to invite her Turkish students to join a theater club, where they can "learn about American plays and practice the language skills learned in class." 
Malhotra's proposal also states her intention to return to the U.S. after her Fulbright year and continue pursuing her interest in the arts and community development. One attractive option, she says, is to earn a dual master's degree at France's Paris Institute of Political Studies and Columbia University's School of International and Public Affairs. Her eventual goal is to work for the government or a global NGO.
Right now she is looking forward to a summer internship at Bloomberg Philanthropies, where she can make immediate use of what she learned writing her Honors College thesis on corporate social responsibility. She says that in her thesis work, as well as her successful Fulbright application and her other achievements at Hunter, she was supported by faculty and advisers "who are looking out for you, want to make sure you succeed, and will sit down and share all the insights they have."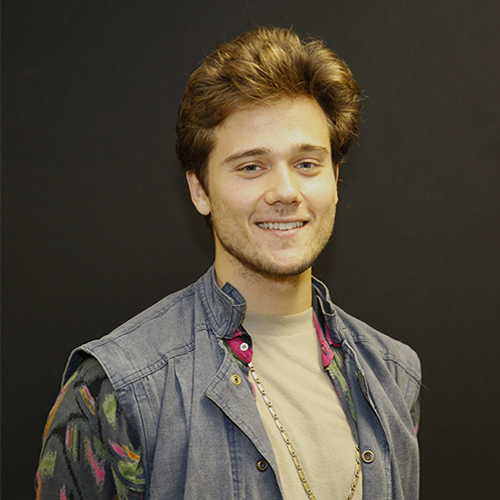 Hugo Genes (IMA/MFA '15) a graduate student in Hunter's Integrated Media Arts Program, has won a Fulbright to create multimedia documentation of the lives, culture and customs of Brazil's Xavante indigenous people. He intends to create filmed records that the tribe's older generations can pass down to younger generations, detailing and reinforcing their people's proud history, identity, and commitment to live sustainably.
Genes spent his own childhood on the shores of a river with a notorious environmental history. He grew up on Roosevelt Island, and crossed the East River daily to attend high school at Brooklyn Tech before heading upstate to Cornell University. As an applied economics major, he was courted by Wall Street and saw many of his classmates opt for careers in finance. But Genes says he gradually realized that he didn't want to devote himself to the abstractions of financial markets, or to "contributing to greater inequality in the world."  Through Nancy Flowers, a family friend and retired professor of anthropology at Hunter, he found his way to the Xavante.
"Nancy is in her 90s, and when my sister and I went to help her move, we saw the accumulation of a lifetime of work in her home. We wondered what would happen to it all," he says. Assisting the professor, he came to know some of her former colleagues, anthropologists who work with the Xavante, and started working with the tribe himself. He soon found the best way to contribute his efforts and talents.
"Growing up, I was always playing with cameras, making movies with friends," Genes says.  To develop his craft, he enrolled at Hunter and pursued advanced studies in the creation of nonfiction media. At the same time, through further collaboration with Xavante tribe members and Brazilian anthropologists, he developed the proposal that won the Fulbright grant. 
"I will take several trips through the year into the village Pimentel Barbosa, and work collaboratively to find the ideal ways for the Xavante to generate, store and access audiovisual documentation," his proposal states, offering specific travel and work plans before concluding, "I'm inspired by films that bring change in our society and environment."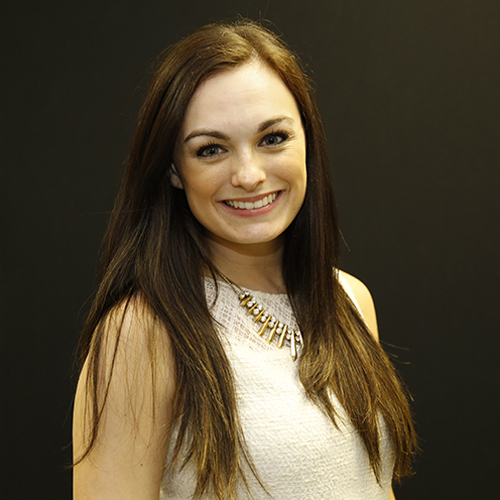 Maggie Slavin (MSEd '15), a South Bronx middle-school teacher earning her master's in special education, successfully applied for a Fulbright post in Amman, Jordan. "I chose Jordan," her application stated, "because I have knowledge of the language and region, and because many of my current students are Arab American." She is looking forward to teaching English to Jordanian students at the high school or college level, and to spending her "free" time working with Jordan's fast-growing Syrian refugee community.
Slavin says that because she grew up in a semi-rural area outside Chicago and attended a very small high school, "I didn't know I had a passion for cultures and languages until college." At St. Mary's, the sister school to Notre Dame, an advisor encouraged her to take the college's first-ever Arabic course.
By her senior year, Slavin was a teaching assistant in an Arabic 101 class. She also taught English to adult learners in a nearby community of Iraqi refugees. After graduating, she joined the national service program AmeriCorps, serving as a language teacher for young children from Mexican families in Northern California. 
When she came to New York to study for an ESL tutoring certificate, Slavin says, "I fell in love with the city and recognized the huge need for public school teachers here." She decided to pursue her master's at Hunter, and in the School of Education's Special Education program, found "some of the best professors I've ever come across and a very holistic approach to educating kids - one that completely transformed my approach to teaching." She adds, "Without my Hunter education, I would not have gotten the Fulbright." 
After her Fulbright year, Slavin will return to the Bronx, where there is a growing community of Yemeni refugees and a great need for teachers proficient in Arabic.